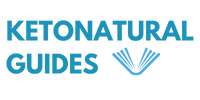 HOW TO HELP YOUR DOG LOSE WEIGHT
In our free weight loss guide for your dog, you'll learn the critical role of carbs, the importance of your dog's body composition, and how to determine if your dog is too "fat" or too "skinny". Spoiler alert - it doesn't have to do with the number on the scale in your vet's office!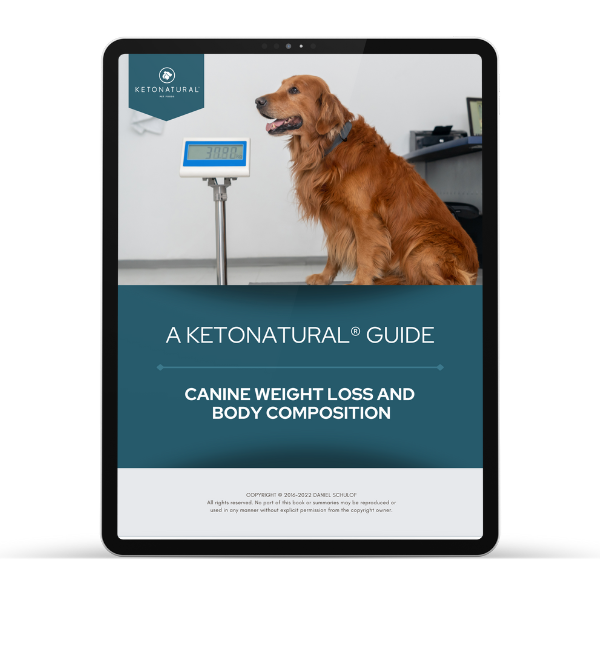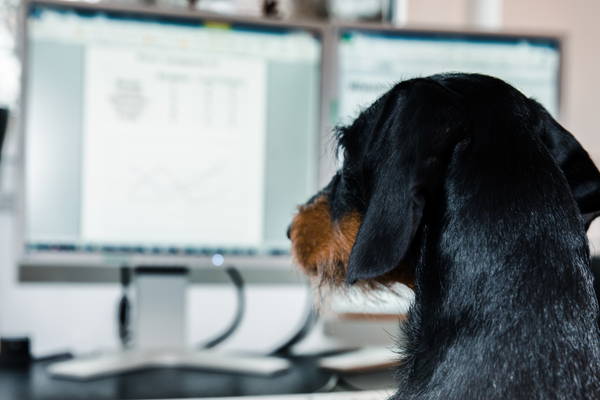 Based on excerpts from "Dogs, Dog Food, and Dogma" by KetoNatural founder and CEO Daniel Schulof, this KetoNatural Guide showcases the science behind natural, effective weight loss options for dogs.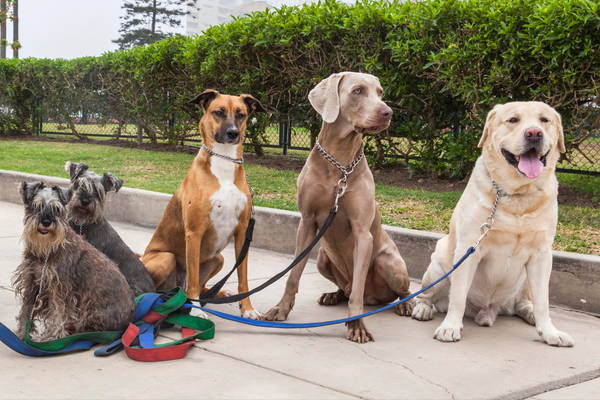 Reaching a Healthy Weight
If your dog needs to lose some extra pounds, you may feel ashamed or concerned. Don't be! Canine obesity is a potentially life-threatening issue, but it's not unsolvable. With adequate exercise, a science-based diet, and insight, you can improve your dog's overall well-being.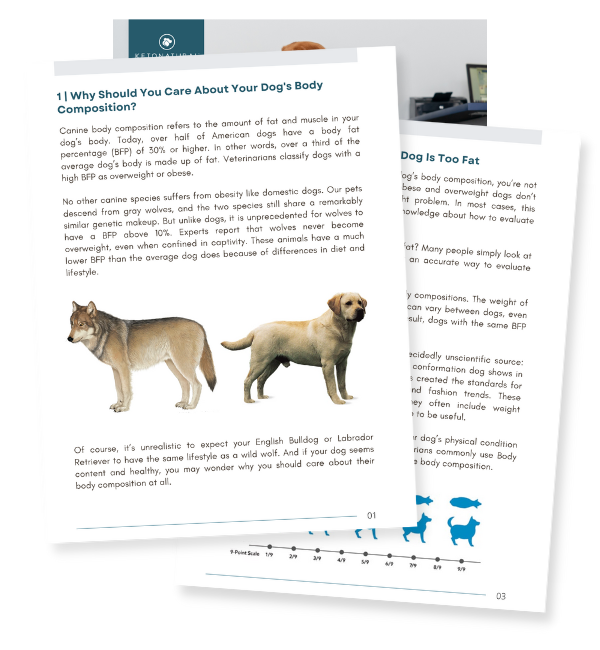 1 | Why Should You Care About Your Dog's Body Composition?
2 | How to Determine If Your Dog is Too Fat
3 | Diet Choice: Why Low-Carb Diets Fight Fat Most Effectively
5 | Psychology: Resist Begging Behavior and Offer Healthy Rewards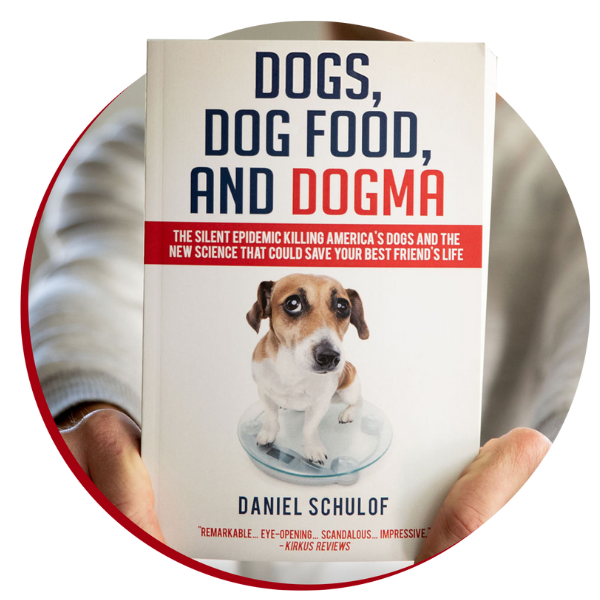 Want the long version of the canine obesity story?
Grab your free e-copy of "Dogs, Dog Food, and Dogma" by KetoNatural Founder and CEO Daniel Schulof to dive deep into the science behind the silent epidemic killing our beloved furry friends. Named "the most rigorous and probing canine nutrition book ever written", it includes an in-depth discussion of hundreds of studies. Instant download plus free bonuses!